Plant Health from APS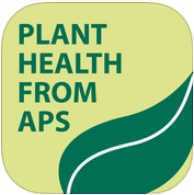 Developed by:
American Phytopathological Society
Countries:
Canada,US
Languages:
English
Description
The Plant Health from APS app educates users on turfgrass and tomato diseases. The app provides identification keys, images, and management methods for each disease. Once it is downloaded, internet connection is not needed to access the app. Note that the TURF MD app and the TOMATO MD app are separate downloads. TURF MD was designed for golf course turf, sports turf, or any other turf areas. TOMATO MD is for any tomato growers, whether you own a small hobby garden, or are a professional grower. There are over 30 critical insects and diseases to look up. There is both chemical and cultural control methods mentioned for treatment. These apps provide accurate information that has been peer reviewed. This app is available for both iOS and Android operating systems.
Receive weekly email updates for new apps added
You can cancel
alerts at any time